Happy Fourth of July: Americanizing Sarah
We were handed Chang Xiao Chao, as she then was, on July 2, 2001. On July 3, 2001, we formally adopted her. So by the 4th of July of last year, she was already well on her way to becoming a little American. (Legally, her citizenship dates from the day she set foot on US soil, July 14, 2001.) Several stages in the Americanization of Chang Xiao Chao into Sarah Grace Dunn:

Changsha, Hunan, China, July 4, 2001:
Not Quite Sure Yet About All This

By Late Summer, Though, We Liked the Idea...
| | |
| --- | --- |
| And of course, the Indian stuff for Thanksgiving... | ... And the frontierswoman at Davy Crockett's birthplace |
| | |
And, in time for the fourth, the little revolutionary, in her tricorn hat...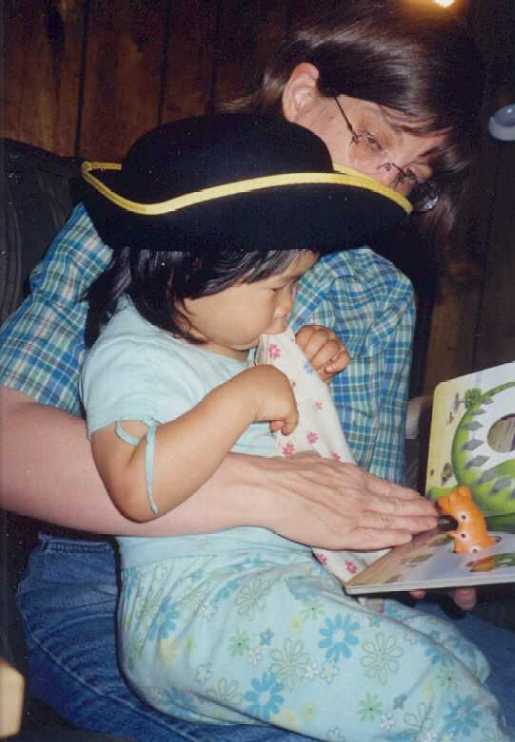 Back to Sarah Grace's Home Page