Changde Social Welfare Institute
Changde, Hunan Province, China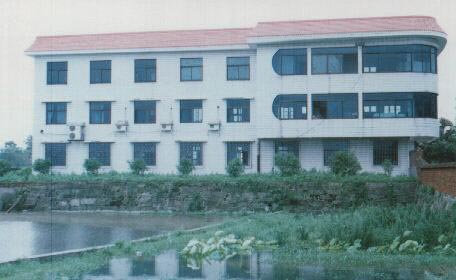 The Changde Social Welfare Institute, where Xiao Chao has been raised since she was just over a month old, is located in Bailong (White Dragon) Village of Dongjiang (East River), Wuling District, Changde, Hunan Province, according to a website for parents who have adopted from Changde and which includes information from the orphanage's English language information handouts. That gives the background and some statistics about the location. All but one of the photos we've put on this page are taken from the photo pages of that website; the other is from another adoptive parent's site. And more information is available for members of a Yahoo newsgroup on Changde adoptions.
Note the traffic jam of red walkers in the picture below right (baby bumper cars).