Our First Meeting
Page One of Three
July 2, 2001, Beijing Meeting Room of the Grand Sun Hotel in Changsha, Hunan, China, 1:00 pm China Time


One of the Nannies Brings Chang Xiao Chao to meet her new parents. The babies had traveled more than three hours from Changde to Changsha. It was a very hot (mid-90s Fahrenheit) and very humid day; we don't think their car had air conditioning, and they'd probably never been more than short distances from the orphanage before. They'd not had lunch or a diaper change when they reached us.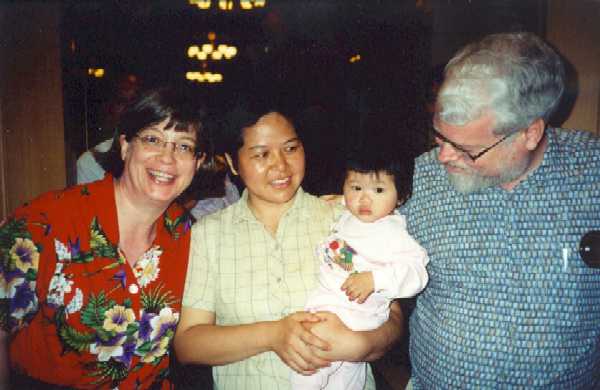 Xiao Chao is handed to her new Mommy: She doesn't like it very much.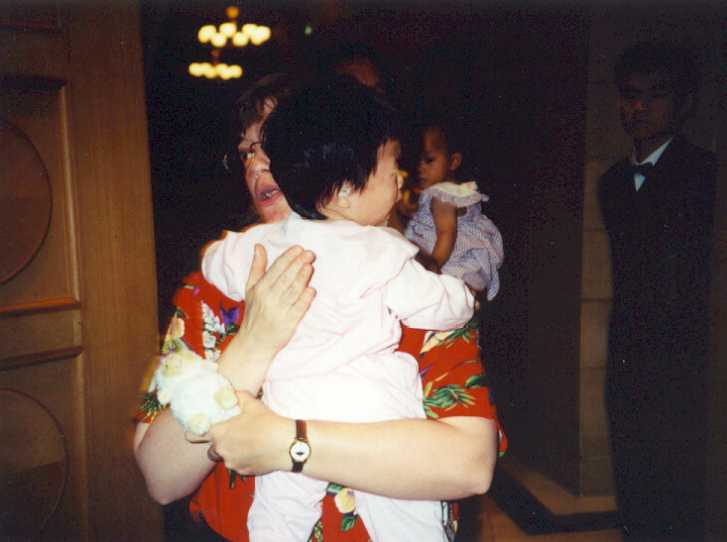 Xiao Chao has calmed down a bit. Note the heat rash or eczema on her right cheek.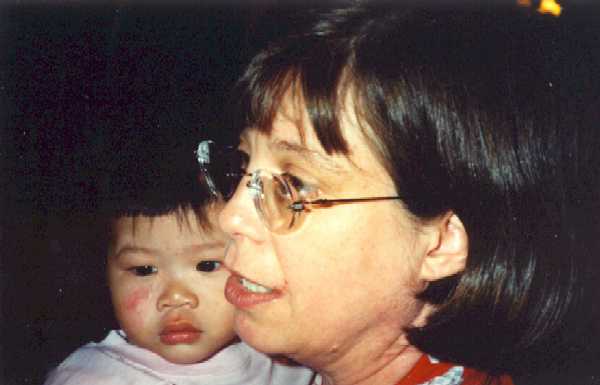 Both parents try to reassure her. Daddy deploys the stuffed lamb.