Our First Meeting Page Two
July 2, 2001, Beijing Meeting Room of the Grand Sun Hotel in Changsha, Hunan, China, 1:00 pm China Time


Still Uncertain: Daddy has still not persuaded her to take the lamb.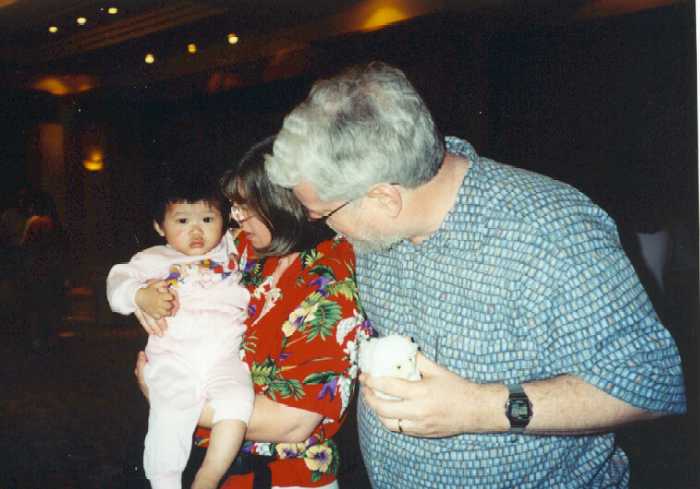 Trying to reassure her some more ... We just look strange, we're really all right ...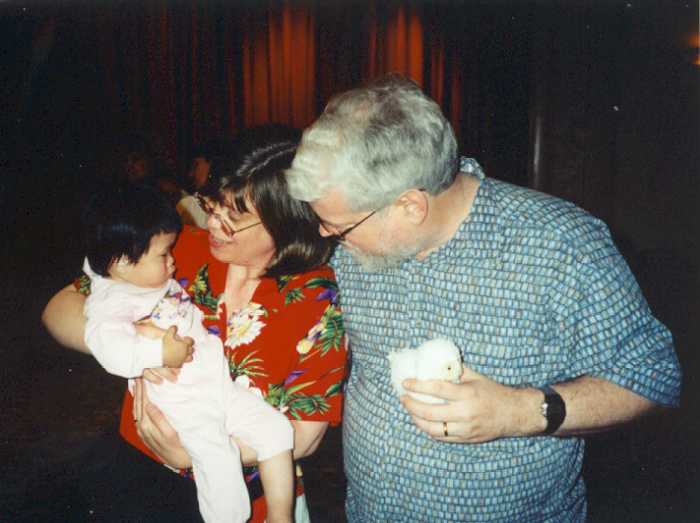 Daddy takes her for a while ...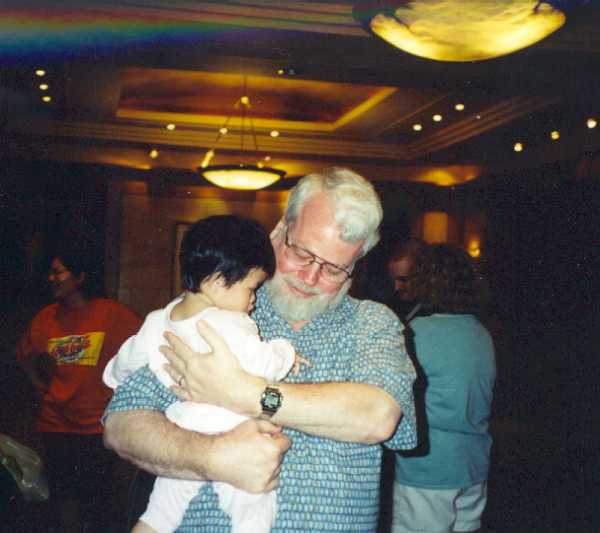 Xiao Chao not yet happy, but Mommy looks absolutely overjoyed. Lamb still not in baby's hands.